Floating Scientific Calculator
A floating scientific calculator anywhere you need it

Add to Chrome
View source
Live demo
Note:
Some features of this extension may not work in this demo due to inability to access the relevant Chrome Extension APIs / UIs from a page context.
pinch
Float it! Drag it! Resize it!
Move and squeeze this calculator into any corner of the page for convenient access.
calculate
Basic and Advanced Calculations
Perform all calculations, from simple to complex, with ease and accuracy..
history
History Log
Keep track of your calculations and reuse them with one click.
tab
Open as popup window
Open the calculator in a standalone popup window or new tab when page-insertion is not possible.
price_change
Unit conversions
Perform simple conversion on time, weight, distance etc by typing it, as in 100lbs to kg.
All extensions are open-source, free, offline-first, privacy friendly and internationalized to all 50 supported browser locales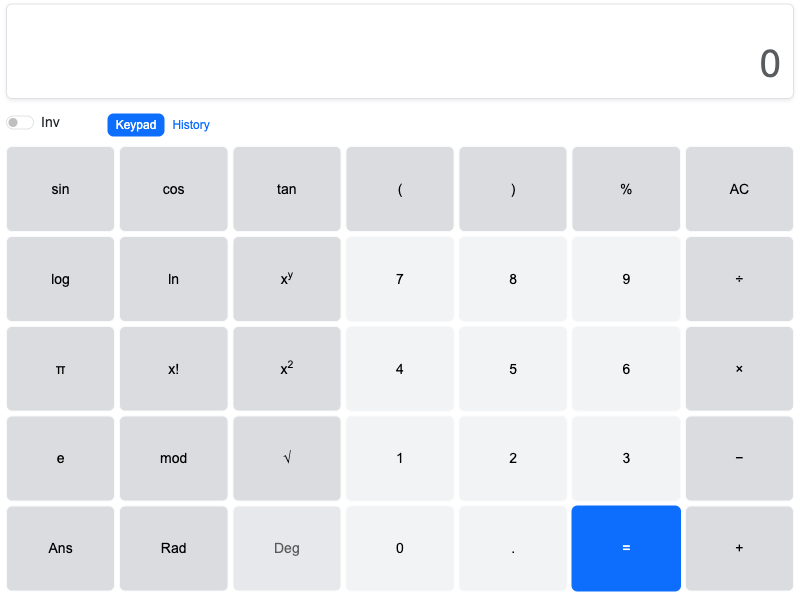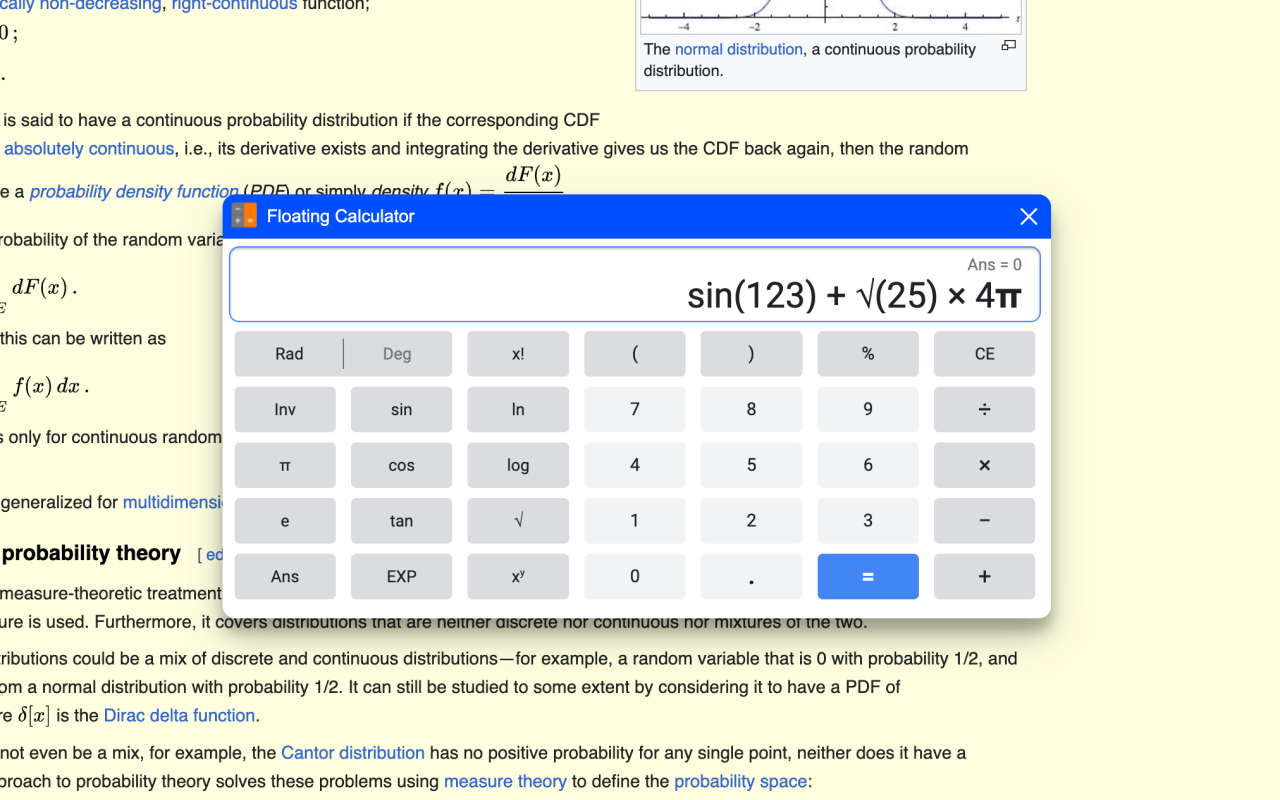 Perform calculations right on top of your browser window without switching between tabs or apps or leaving your current page. Features a history log track of your calculations for future reference.
---
Frequently asked questions
Yes it should, though I have not verified.